You are lucky, not all have that courage to play life and deathmatch. This does not make you immortal either. One fine day we all are going to sleep in peace forever, But before that, we have some roles to play in life, expectations to fulfill and relations to maintain.
In this journey of life, having good health is something like God's blessing. Have you ever heard these words, Unless you try, you don't win? The same is the case with health, unless you do not bring changes in your lifestyle nothing will work out.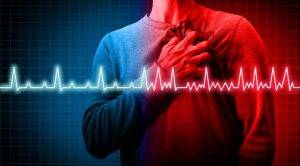 Studies show patients who have a noticed heart attack recent are more likely to experience a second attack in the next five years.
The second attack may take your life, hence no time left. Except for the seriousness of your medical routine, here are some must to change habits before they turn your life down.
We respect your time, hence let's be precise on topics that need restriction. Ok then so let's directly come down to your favorite topic Diet. You all may have that curiosity to know what's poisonous for your heart health, especially after reading the above-highlighted line " experience a second attack in the next five years".
Diet
A very important point to note in this is to add your daily diet that contains low-fat and low-calorie. Eating the right diet on daily basis is the simple key to help prevent future occurrences.
What made your heart suffer attack was a diet full of sodium, red meat, and saturated fats. But now what your heart needs the most is a diet that includes potassium-rich sources of fruits and vegetables, along with lean meats, fish, and plant oils.
One major reason that contributes to a heart attack that later leads to heart failure is a high level of inflammation and oxidative stress present in the body. However, research suggests that a plant-based diet is one great idea to maintain inflammation and oxidative stress level.
I do know nonvegetarians also exist in this world with heart attacks. In fact, people more prone to red meat are more likely to develop a blockage in arteries and experience heart attack at a young age.
Hence no veg no nonveg, the meal has to be balanced, same as our flow of the blog.
Your overall aim should focus on following things
Say no, to trans fats and saturated fat food as they directly contribute to plaque formation in the arteries. Now I do not wish to go in your flashback, coming out of a heart attack emergency you were bombed with a hell of a lot of things responsible for your arteries block.
What is gone is gone what is important is what's next, hence if have that habit of eating fatty food that gives tough competition to your overweight. Better stop and start to eat fat that comes from plant sources, such as olive oil or nuts.
By the way, do you know? High calory food can strain your heart. So for veggies eating a balance of plant foods, vegetables and fruits are some of the best diets post-heart attack. But for all, you nonvegetarians managing your weight by eating just lean meats is a must.
Sodium in your diet affects your body blood pressure hence limit the intake of food that contains high sodium. Make sure not to cross the sodium intake to more than 2,300 mg.
Below bifurcation will help you differentiate your food according to categories.
Milk and Dairy: Going fats-free is the main challenge for all, So no more than 1% milk, yogurt. Cheese-only fat-free allowed.
Vegetables, Fruits and Juices: If this is what you are going to have on regular days as well add your weekend then eat as much green vegetables as possible and fruits/juices have them but do not add flavors or extra sugar.
Bread and Grains: Whole wheat bread also commonly known as brown bread in some places, brown rice, oatmeal for breakfast. Adding different kinds of grains will help lower your cholesterol or control your blood sugar levels.
Now comes yummy meat and all other proteins like Alcohol, just kidding!
We don't mind if it's a complete no to red meat because it is like trying 100 apple seeds to commit suicide. Eat Skinless poultry, Fish, Egg White Only to avoid high cholesterol, Cold cuts made with lean meat or soy protein. I guess that is enough because we are on a diet plan to prevent a second heart attack.
Fats and Gallons of Oil, No!
Oil Unsaturated from olive, peanut, soy, sunflower, and canola and vegetable oil. In fats nothing more but Fat-free food.
Liquid, Where is my red wine
Water intake in moderation, coffee, tea, limit on alcohol if possible say no to Soft Drinks too.
I guess what not to have will support more on what diet to follow. So let's get down on what food to avoid, to live your fake teeth pop out of the mouth when blowing a whistle.
You all know the thumb rule by now I guess no excess sugar, salt and fats. Besides that, there are a few things to keep at bay.
You better say, No I won't eat after each item you read below.
Fast food
Deep Fried food
Packed or can food
Chocolate/candy
Chips
Frozen Meal
Cookies and Cakes
Biscuits
Ice cream
Red meat and Alcohol  (enjoy in limit only)
Hydrogenated vegetable oils (these contain trans fats,  so better no)
Pizza, Burgers, and Hot Dogs
Enough says diet, better kill me. So let's get on to Exercise and Fitness. I am sure your eyes might have gone blur as you read Exercise and Fitness. Regular exercise is not just for the younger generation, But even the odds.
Regular exercise
It is one natural supplement to the body that helps look younger and also prevents internal organs from damage.
This however does not mean start competing with Bolt or Arnold. You just got a new life, so be that way. Start with a normal walk then molding yourself to running, swimming riding a bicycle, etc.
This will help strengthens your heart and helps lower your blood pressure and cholesterol levels. Regular exercise is the best solution to stress relievers and mood enhancers.
Before you start with GYM exercise better consult your doctor as GYMING involves weight lifting and rigorous workout.
Do not schedule your exercise pattern before you getting a green signal from your health expert.
Stop participating in the Heavyweight championship.
Being overweight supports high blood pressure, high cholesterol, and maintains high blood sugar levels. So, shade those extra pounds from your body.
Introducing exercise and diet modifications can help you maintain a moderate weight and lower problems related to the heart.
The key is to engage yourself in regular exercise, eating a low-sodium diet, and maintaining a moderate weight for a longer life span.
Say goodby to Smoking
Smoking is one good way to damage your lungs, blood vessels, better impure blood and also helps in damaging your cardiovascular system. So do not stop smoking no matter what so ever it happens. Remember your old saying, "Smokers Die Young".
Stop that foolish attitude and prevent your body from toxic chemicals produced from smoking tobacco. However, this does not mean start chewing one.
Smoking leads to blood vessels shrink resulting in a heart attack. So if you are not able to handle Nicotine withdrawal systems get medical help from doctors or rehab centers. For passive smokers, your neighbors are killing with slow poison.
Except for some above lifestyle changes it is equally important to keep a track of the below-mentioned points

Control your blood pressure
High blood pressure increases stress on your heart, arteries and blood vessels. If you are the one whose face is often red with anger it's time to take a chill pill. Talk to your doctor about how can you manage your blood pressure.
To maintain your blood pressure regular exercising, keeping a diet that is low in salt/fats/oil-free, and losing extra pounds is a natural way to control blood pressure, yet in many cases, you need a doctor prescribed medicines for hands-on support.
Control your cholesterol level
How many times more exercise, diet and healthy habits are going to crack your mind. Just to enhance your knowledge more
There are two types of cholesterol one is High-density lipoproteins (HDL) are "good" for you and the second one is Low-density lipoproteins (LDL) are "bad" for you.
Bad Cholesterol increases the chances of heart attack by 100% hence your doctor will prescribe medications to help keep cholesterol levels in check.
Check for diabetes
Diabetes can worse your heart health, damage your kidney and may also hamper your sexual life. So get a routine check on diabetes level.
Conclusion:
No better than you can understand your inner and outer body. The problem is we are just not active when it comes to maintaining better health. A piece of Pizza in front and you are like how the hell this is not inside my stomach.
We did not want to hamper you with a better sleeping pattern topic. Just, in short, add a better sleep of 8 hours, this does not mean you sleep at 2 am and get up at 10 am.
Be active, exercise, get a healthy meal daily, get regular check-ups and on time sleep for a long and healthy life. It is that simple.